New Jersey Sports Gambling Appeal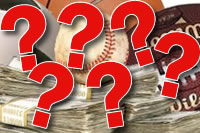 There is speculation out there that the New Jersey sports gambling appeal is going to be denied by the US Supreme Court. This order is said to have been ordered by acting United States Solicitor General Jeffrey Wall. Wall is only serving as the Solicitor General until Donald Trump's nominee, Noel Francisco, has been approved by Congress.
Upon this rumor, Michelle Minton of the Competitive Enterprise Institute tweeted out "Hearing chatter that Solicitor General's office is 'unlikely' to recommend SCOTUS grant NJ's PASPA appeal. Here's hoping it's wrong." She even went on to discuss how PASPA is unconstitutional and "unfair". Her whole quote on the oft-criticized federal law is as follows: "Not only does the federal ban do nothing to protect consumers, but it prevents states from enacting their own protections. It is clear now that the sports gambling prohibition is not only useless but counterproductive."
As far as Noel Francisco's stance on sports betting is concerned, he has yet to voice his opinion on the matter but we may be able to surmise where he is leaning because he is already working in the Solicitor General's office. This fact is a pretty strong indicator that he and Wall have coordinating thoughts on the matter.
What Led To This Decision?
If the appeal for sports betting in New Jersey is denied by the Supreme Court, then it would effectively end a near 5-year fight to implement legalized sportsbooks within the state. It began in 2012 after New Jersey held a referendum for sports betting that was ultimately approved. As they were going through the process of going through with this law, a lawsuit was brought against the state. This lawsuit was by the NFL, NBA, NHL, MLB, and NCAA, who argued that this proposed law was a direct violation of the Professional and Amateur Sports Protection Act, also known as PASPA. This federal law was passed back in 1992. The main argument the leagues had was that it would affect how fans view their sports and that the integrity of the game would be breached.
Over the next couple of years, the case went through District court proceedings as well as Appellate court proceedings. The sports leagues ultimately won their case but New Jersey appealed the decision in June 2014 in front of the Supreme Court. Even then the US Solicitor General suggested that the Court reject the state's appeal, and that is exactly what has been rumored to be happening. Expect to hear the final definitive decision in the coming weeks.